Aharei Mot / Kedoshim
April 20, 2013 / 10 Iyar, 5773
Family Shabbat
Parnassim:
Deborah Kraus and Warren Litwin
Torah:
Leviticus 16:25-18:5; 19:23-20:7 (Etz Pp. 683; 698)
Maftir:
Leviticus 20:25-27 (Etz P. 704)
Haftorah:
Amos 9:7-15 (Etz P. 706)
Torah Reading: Jody Lackman, Yochanan Lowen, Cantor Heather Batchelor
Haftorah Reading: Paul Horowitz
Havdalah: 8:37 PM
Please note this edition is only available online.
A limited number of copies are available in the synagogue lobby and in the office.
SYNAGOGUE NEWS
Thank you to the organizers and volunteers for all of their hard work in organizing this year's event. A great time was had by all. and Dorshei Emet raised $7,100.00 to help feed the hungry throughout Montreal, with additional proceeds raised at the Saturday event at Église unitarienne de Montreal.
KEHILLAH CONVERSATION #4: Money and Values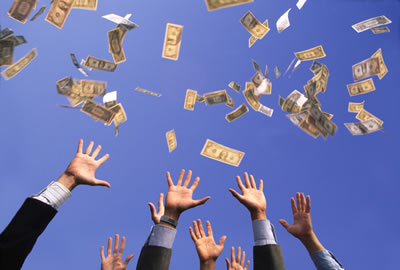 Please join us on
Wednesday, May 1, 7:30 pm
to help articulate the
values that should guide decision
making in our synagogue on matters related to money. From our membership dues to the way we serve kiddush, from the way we celebrate our simchas to the number of bulletins we publish each year - everything has implications on our finances. How can we make sure the way we spend our money reflects the values that define us? How can we uphold our values without going bankrupt? Money talk is as much about the soul of our shul as it is about the bottom line - a conversation you will not want to be left out of. See you then!
RUTH RICHLER MEMORIAL LECTURE - Erev Shavuot
Erev Shavuot Services: Tuesday, May 14, 8pm
"Constructing a Non-Oppressive Jewish Sexual Ethic in the Shadow of Repressive Religion"
Guest Speaker: Dr. Jay Michaelson
Panel Discussion-Irv Binik, Susan Pinker & Barbara Hayton : 8:30pm
Che
esecakes, coffee, tea: 10pm
Thank you.
CAMP JRF:
Foundation, Dorshei Emet children and teens have the opportunity to attend Camp JRF - the Reconstructionist movement's fabulous summer camp in South Sterling, Pennsylvania, at a fraction of the normal cost.
THANK YOU
The
following people volunteered
Tuesday, April 9 at Le Cafe:
REFUAH SHLAIMA
Zvi ben Taibel v'Yosef (Harry Fainsilber);
Rachmiel ben Miriam v'Isacc (Ralph Schwartz);
Yehudit bat Shalom v'Frieda (Odette Chonchol)
Yasmin bat Galila (Jasmin Peleg)
Eliahu ben Leah v'Yacov (Charley Levy)
Faivel ben Esther v'Shmuel (Paul Ostroff)
Chaim Zvi ben Gitel v'Avraham (David Pinto)
Zipporah bat Rivka v'Avraham (Neysa Sigler)
Nechama bat Basha Leah v'Yossef (Nina Baker)
*if someone needs and extra blessing for someone who is sick, please email barbi@dorshei-emet.org with their hebrew name, parents hebrew name, their english name. Please give me their hospital and room number if they are a member.
YAHRTZEITEN FOR THIS WEEK
April 20-26, 2013 / 10-16 Iyar, 5773
Lily Kutzin Sherman , mother of Sandra Feldman
Harry Beitel , father of Garry Beitel
Emil Haim Bensimon , father of Georgette Bensimon
Anne Shpritser , mother of Rhoda Cohen
Isaac Shustack , father of Allan Shustack
Anna Stolow , mother of Ben Stolow
Goldie Gold , mother of Lois Tucker
Goldie Gold , mother of Trudy Asch
Abraham Rosen , father of Neysa Sigler
Ann E. Sherman Shapiro , mother of Stan Shapiro
Cecil Pinto , father of David Pinto
Sam Frankman , father of Myron Frankman
Eddy Katz , father of Linda Glaser
* Berl Thaler , father of Sam Thaler


Bernard Reis , 1st husband of Myrna Reis
*Names with an asterisk (*) indicate a memorial plaque in our sanctuary. We encourage you to consider adding to our memorial board. To do so, please call Barbi at 514-486-9400.
If you would like an Aliyah for a yahrtzeit on a Shabbat morning, please identify yourself to a Parnass when you come into the sanctuary.
FIDDLER ON THE ROOF by the Cote St Luc dramatic society
May 23-26 and June 6-9, 2013 at 5785 Parkhaven Avenue.
Featuring Dorshei Emet member: Judy Kenigsberg
COMMUNITY NEWS
THE POWER OF FORGIVENESS- A documentary film.
Monday, April 22 at 7 pm at Cummings Centre.
The film will be followed by a panel discussion with Rabbi Lisa Gruchow of Temple Emanu-El and Anne Marie Hagen of the Forgiveness Project. To reserve, please contact Stefani Novick 514-342-1234.
WHY CHOOSE A JEWISH HIGH SCHOOL?

Hosted by CTV's Tarah Schwartz
May 6 at 7-9pm at Federation CJA.
BJEC is hosting an evening to inspire families to enroll their children in a Jewish high school. Alumni will speak about the powerful impact a Jewish education has had on their own lives. This evening will be highly relevant for parents with children in Grades 4, 5 and 6. For more information go to www.bjec.org or contact
Limor Elkoby 514-­345-­2610 ext. 3253
GIVE YOUR CHILD THE ADVENTURE OF THEIR LIFE:
At Jewish camp, kids are free to have amazing adventures, try out new skills, and explore who they are and who they want to become, in a nurturing, fun-filled place. If your child is a first time camper, they might be eligible for a $1,000 grant!
onehappycamper.org.
ISRAEL FILM FESTIVAL: APRIL 21 - APRIL 25
The Israel Film Festival, now in its 9th year, brings to Montreal, the latest offerings of Israel's award-winning cinema. This medium takes us beyond newspaper headlines into the soul of contemporary Israel. This is a great way to get to know the real Israel. Please share the details with your friends and colleagues. This year's festival will be taking place at the Guzzo Mega-Plex Spheretech, 3500 Cote Vertu in St. Laurent. For more information or tickets
www.israelfilmfestival.ca
or 514-937-2332.
A FESTIVAL OF LIBERATION AND RENEWAL
Wednesday, May 1, 2013 at Temple Emanu-El-Beth Sholom. 4100 Sherbrooke Street West (entrance on Elm Ave).
The Third Seder is a special commemoration for Yom HaShoah. We tell stories and sing of liberation in English, Hebrew and Yiddish. It is an opportunity to turn outrage and grief into understanding and an invitation to help those suffering every kind of intolerance. Inspired by the Survivors who celebrated life even after inexpressible loss, we too, will sing, dance, laugh, and share. Book signing: 5:00 Seder: 5:30 p.m. Light snacks and refreshments will be served. Suggested contribution: $8.00. To RSVP and for further information: Irene Lilienheim Angelico (514.574.8629)
irene@dliproductions.ca
ISRAEL AT 65 CONCERT -

Beit Halochem
June 4, 2013 at 7:30 pm at Oscar Peterson Hall.
WEXNER LECTURE SERIES 2013-Where Have All The Leaders Gone?
Tuesday, April 30 at 8pm at Congregation Tifereth Beth David Jerusalem, 6519 Baily Rd. Dr. Erica Brown-educator will be talking about her recent book, "Spiritual Boredom" genj@genj.ca or 514-345-2645 ext. 3375.
MORNING MINYAN
Minyan takes place every Monday and Wednesday morning at 7:
30 am
, followed by breakfast. Monday is a traditional davening and Torah reading. Wednesday is a Mindfulness Meditation minyan.
If you are saying Kaddish, observing a yahrzeit, or marking a special occasion, please join us. It is a wonderful way to start the week or the day in a warm and inspiring ambiance among friends.
Contact Lois Lieff at 514-489-9274 or
loislieff@sympatico.ca
.